Custom Order String Art - Tier 2 - 2ft x 2ft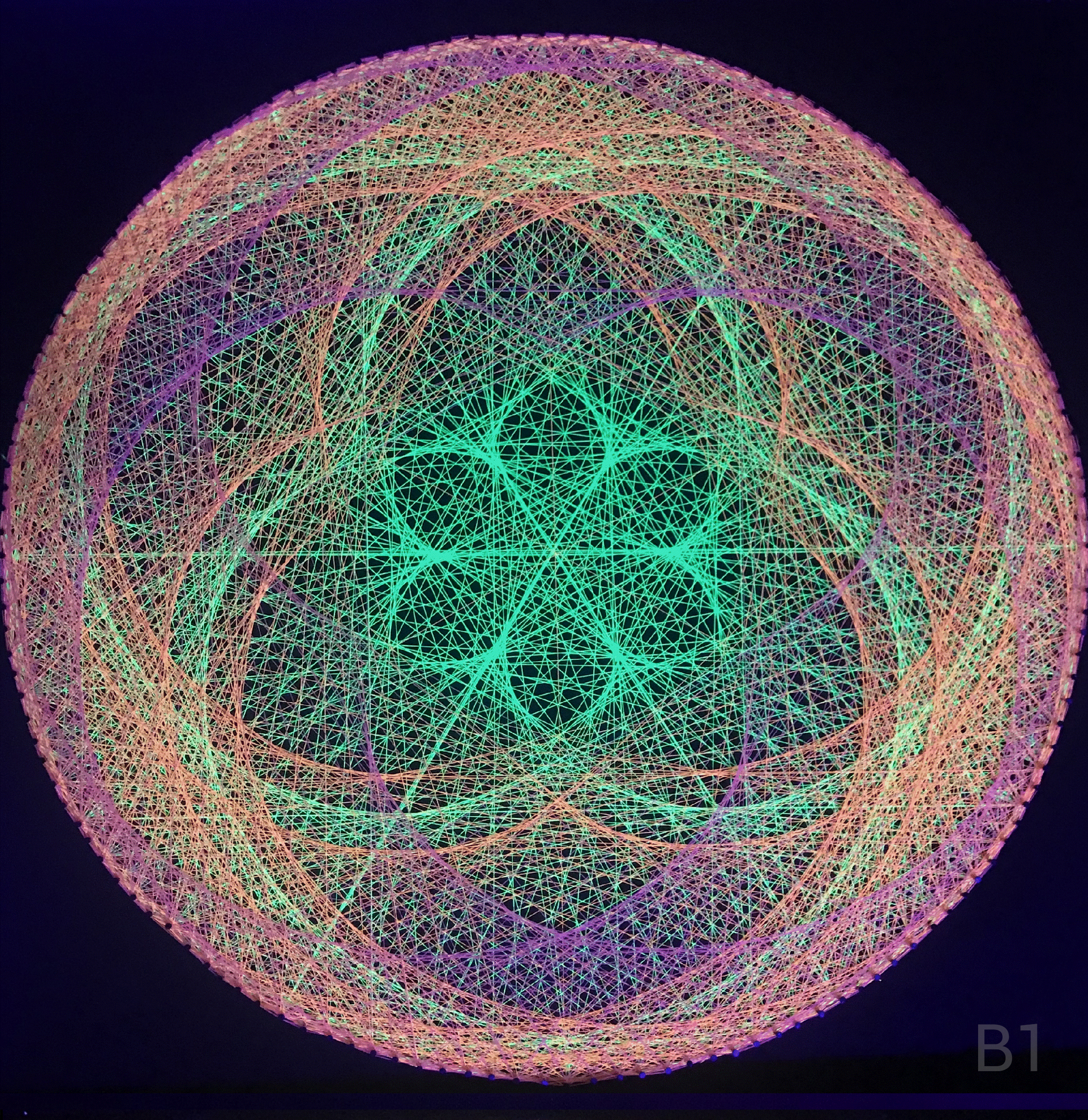 Custom Order String Art - Tier 2 - 2ft x 2ft
This is a custom order for a hand-made replica of these string art designs.
Constructed of high-quality fluorescent thread tied into a frame of 144 rust-proof coated nails into unique and intricate patterns. These designs are set on top of black felt which eliminates glare and provides the highest color contrast. The threads are blacklight reactive. These are large-sized at 2ft x 2ft.
This set is part of Jason R's recent series of epicycloids.
2ft x 2ft wood panel with black felt

Extra strong, fade resistant nylon thread

Signature and unique series number on the back
Each of these mandalas is hand made and most require several days to complete. Fulfillment can take up to two weeks.